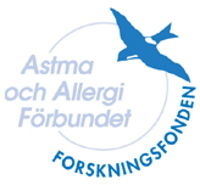 En av tre lever med allergi.
Forskning gör skillnad.
Allergi är en av våra största folksjukdomar. Så mycket som en tredjedel av Sveriges befolkning lider av astma, allergi, eksem eller annan överkänslighet. Barn och ungdomar är särskilt drabbade. 30 procent av alla skolbarn har sämre livskvalitet på grund av någon allergisk sjukdom. Astma är den vanligaste orsaken till att barn söker akut vård och blir inlagda på sjukhus. De allergiska sjukdomarna orsakar svåra besvär och i värsta fall livshotande reaktioner.
Allergiska sjukdomar drabbar många organ i kroppen och fortfarande saknas viktig kunskap för att förstå hur de uppkommer. Men klart är att det är en kombination av genetisk sårbarhet och ändrade förhållanden i vår livsstil. Det finns ett stort behov av mer forskning.
Astma- och Allergiförbundets Forskningsfond delar ut 5-10 miljoner kronor till allergiforskning varje år. Fonden stödjer patientnära forskning som kan höja livskvaliteten för alla som är drabbade av allergiska sjukdomar. Största delen av pengarna går till forskning om astma och allergi hos barn. Mer om vårt arbete kan du läsa på
allergiforskning.se
.
The Swedish Asthma and Allergy Association´s Research Foundation focuses on supporting clinical research aimed at improving quality of life for people with allergic disorders. We provide SEK 5-10 million in grants for allergy research every year.
151,340 kr
Collected
---
2
Fundraisers
67
Donations
Projects You Can Fundraise For See all