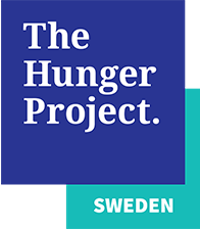 The Hunger Project arbetar för att avskaffa hunger och fattigdom genom att väcka lokal entreprenörsanda.
Vår modell är enkel: Den som äger problemet äger också den bästa vägen till förändring. När visionen, engagemanget och lösningarna är människornas egna blir förändringarna bestående. The Hunger Project jobbar alltid i partnerskap med människor som lever i hunger och fattigdom. Målet är att de ska bli självförsörjande och att vi inte längre ska behövas.
Varje minut dör 5 barn av kronisk hunger, innan de ens har hunnit fylla 5 år. Hungern är världens största problem som går att lösa. Det som krävs är människor som engagerar sig. Människor som du. Tack för att du väljer att samla in pengar till att avskaffa hunger och fattigdom!
Läs mer om oss på
thehungerproject.se
.
258,075 kr
Collected
---
25
Fundraisers
553
Donations
Projects You Can Fundraise For See all