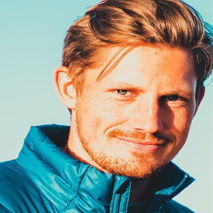 Created By:

Adrian Forsgren

Collecting for:

Cykla För Rent Vatten!
[English below]
I sommar cyklar jag från Uppsala i Sverige till Europas nordligaste punkt - Nordkap i Norge.
Följ resan
och var med och bidra till alla människors rätt till rent vatten!
Vatten är en grundläggande mänsklig rättighet, men nästan en tiondel av världens befolkning har inte tillgång till rent vatten. Uppemot 800 barn dör varje dag av diarrésjukdomar orsakade av
smutsigt vatten och dålig sanitet.
En gåva på 200 kr räcker för att ge en person tillgång till rent vatten och varje bidrag är viktigt för
WaterAids arbete för att ge alla människor tillgång till rent vatten
.
Var med och gör skillnad redan idag - varenda krona räknas!
_
This summer, I will go on a bike adventure from Uppsala, Sweden to the Northernmost point in Europe - Nordkapp in Norway. Follow the trip on
social media
and contribute to everyone's right to clean water!
Water is a fundamental human right, but almost a tenth of the world's population does not have
access to clean water. Up to 800 children die daily from diarrheal diseases caused by dirty water and poor sanitation.
A gift of SEK 200 is enough to give one person access to clean water and each contribution is important for
WaterAid's work to give everyone access to clean water.
Make a difference today - every krona counts!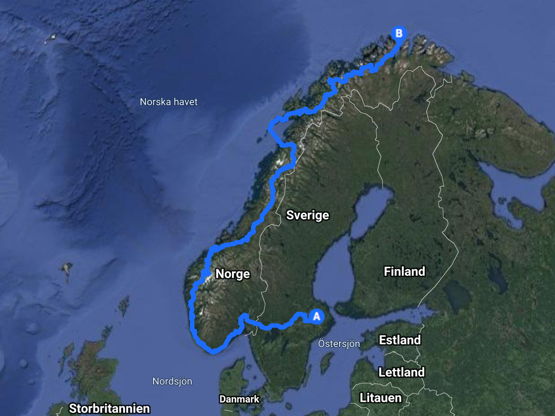 Donate
25,070 kr


Collected

63% 40,000 kr
Berit Sörensen

Donated

50 kr

Adrian Forsgren

Cykelresan är över för den här gången. Från Uppsala till Nordkapp cyklade jag 4.627 km på 69 dagar. Jag vill passa på att framföra ett jättestort tack till alla som har varit med och skänkt en gåva. Över 25.000 kronor har samlats in! Tack vare alla era bidrag kan WaterAid fortsätta sitt viktiga arbete och fler människor kan få tillgång till rent vatten!

Lisa Fyrhammar WaterAid

Stort tack Adrian och alla ni som gett gåvor till den här fina insamlingen! Tillsammans har ni bidragit till att fler människor får tillgång till rent vatten!

Tack för ert engagemang!

Anonymous User

Donated

23 kr

Elias Spång

Donated

100 kr

Isabel Domberg

Donated

200 kr

Emma Ling

Donated

300 kr

Ellen Liverød Aasmundtveit

Donated

500 kr

Bra jobbet for en flott sak., Adrian!!

Mats B Olsson

Donated

200 kr

Fredrik Ohlson

Donated

200 kr

Bra jobbat Adde, kung är du! ❤️

Helene Ståhlgren

Donated

500 kr

Kenneth Loinder

Donated

300 kr

Jan Eriksson

Donated

200 kr

Bra initiativ och bra kämpat Adrian

Andre Ho

Donated

100 kr

I'm in Sweden now! Let's meet up as soon as I know I'll be around Stockholm!

Robert Hammarström

Donated

300 kr

Peter Larsson

Donated

500 kr

Johann Klubben

Donated

200 kr

Jakob, Felix, Gabriel och Sven AB

Donated

500 kr

Från examenstagarna som slagits tillsammans på SKV och juristlinjen! Kram från GBG:s

Gabriel Tägtström

Donated

400 kr

Du är en skön grbb! Trampa på

Lotta Domås Westling

Donated

300 kr

Adrian Forsgren

Halvvägs i mål med insamlingen! Stort tack till alla er som har varit med och donerat. 😀👌 Befinner mig just nu i Tromsø och tar några vilodagar inför den avslutande etappen! 🚴‍♂️💨

Fridhems Elektriska AB

Donated

7,500 kr

Fridhems Elektriska AB och Elbolaget i Sala stödjer Adrians cykel resa för att alla i världen ska ha rätt till rent vatten. Lycka till att nå ditt mål som är Nordkap.

Sven Olsson

Donated

200 kr

Sanna Atran

Donated

100 kr