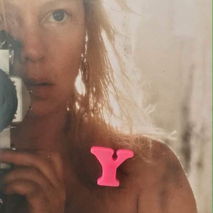 Created By:

Vivianne Tvilling

Collecting for: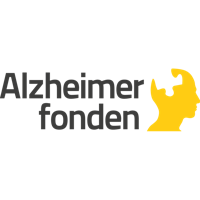 AGNETA ECKEMYR
Agneta Eckemyr was born 2 july
in Karlsborg in the county of Västra Götaland. She started modelling at a young age, and moved to New York City in the United States when she was 20 years old. [3]

She was photographed by Life Magazine appearing opposite the five semi finalist actors for the role of James Bond in On Her Majesty's Secret Service.[4] Shortly after appearing in the 1974 Disney family film production The Island at the Top of the World, Eckemyr appeared on the front cover and within the October 1975 edition of Playboy magazine, as a Playboy Playmate.[5] Her success in the US led to offers of high-profile roles in Sweden, and in 1975 she appeared in Lejonet och jungfrun (The Lion and the Virgin) with Sven-Bertil Taube and directed by Lars-Magnus Lindgren.[3]

After retirement from being an actress, she turned her talents to clothing design. Her final designs were featured at Älskling (Swedish for Darling), on Columbus Avenue, in Manhattan, New York City; a block from where she lived in an apartment overlooking Central Park.[6][7]

Donate
Vivianne Tvilling donated 900 kr
Moa Petersdotter

donated

100 kr

Agneta ❤️

Vivianne Tvilling:

Thank yo

Lena Dyberg

donated

100 kr

Annette Eldestrand

donated

300 kr

Vivianne Tvilling:

Tack Annette

Lena Horn

donated

500 kr

Till minne av Agneta Eckemyr

Frédéric Wellton

donated

500 kr

Vivianne Tvilling

donated

100 kr

Vivianne Tvilling

Hej alla vänner till Agneta Eckemyr den här helgen är jag på Vintage Festival i Stallarholmen utanför Strängnäs.Jag kommer att sälja delar av hennes vykort och bokmärkssamling för att skänka till Alzheimers fonden


Charlotte Larsson

donated

300 kr

Kram 🌾

Vivianne Tvilling:

Tack gulliga du

EvaLotta Wahlström

donated

300 kr

Vivianne Tvilling:

Va fint tack för donatip

A Johansson

donated

1,300 kr

Vivianne Tvilling:

Snälla gulliga Adriana tac

Annette Eldestrand

donated

300 kr

Vivianne Tvilling:

Tack Annett

Ulrika Gill

donated

750 kr

Vivianne Tvilling:

Va fint tack för donation

Lena Horn

donated

1,000 kr

Vivianne Tvilling:

Tack Lena you are great

Maud Edgren Schori

donated

1,000 kr

Vivianne Tvilling:

Tusen tack älskade Mau

Linda Prejner

donated

300 kr

Grattis i efterskott, Agneta

Vivianne Tvilling:

Tusen tack gulliga Lind

Helena Dahlström

donated

500 kr

Vivianne Tvilling:

Är så glad och tacksam för donationen hör av mig imorgon tack rac

A Johansson

donated

1,000 kr

Vivianne Tvilling:

Tusen tack vi ses på fredag

Anonymous User

donated

500 kr

Love from Anders Frederic

Vivianne Tvilling:

Tack sååå mycket för din donation

Vivianne Tvilling

Hello the fundraising Will continue at Time Out until frida

Ch Dewoon thoren

donated

1,000 kr

Vivianne Tvilling:

Kul att du kom du köpte min favorit tusen tac

Adriana Johansson

donated

500 kr

Vivianne Tvilling:

Kul att du kom och tusen tsck för din donatio

Anneli Engla Alvarsson

donated

300 kr

Saknad! ❤

Vivianne Tvilling:

Tusen tack Underbart mer pengar till forsknin

Marie Forsman

donated

100 kr

Vivianne Tvilling:

Tack hoppas alla Agnetas vänner lägger en hundring då kan det bli en hel del forskning ingen hade såå GA vänner som ho

Moa Petersdotter

donated

100 kr

Vivianne Tvilling:

Tack såååååååååååå mycket hoppas Alla som träffade Agneta skickar 100 kronor då blir det mycket forskning tack ige