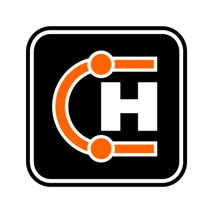 Created By:

Hydroscand

Collecting for:

HYDROSCAND FOR UKRAINE
Children and families in Ukraine flee for their lives. Attacks shatter people's security. The situation is desperate and unpredictable. Doctors Without Borders supply with surgical and trauma kits, supplies to respond to mass casualty events, and medications for chronic diseases, to Ukraine. These items will be used in hospitals in Ukraine and in the emergency response.
The funds will go to the work of Doctors Without Borders worldwide.

Can we in Hydroscand do more – of course we can!

Through this page, all Hydroscand employees can contribute – when you donate a sum to Doctors Without Borders through this fundraising page, we will donate the same amount from Hydroscand.

Together we can make a difference.


Hydroscand

donated

23,100 kr

Daniil Averin

donated

300 kr

Oliver Urosevic

donated

300 kr

Anonymous User

donated

100 kr

Susanne Eurenius

donated

300 kr

Johan Jansson

donated

500 kr

Anna Tennmalm

donated

300 kr

vincent rlander

donated

300 kr

Martin Karlsson

donated

1,000 kr

Magnus Andersson

donated

500 kr

Michael Rudén

donated

1,000 kr

Malin Ingevald

donated

250 kr

Hans Holmström

donated

5,000 kr

Ronny Collin

donated

1,350 kr

Thank you for your important work!

Hydroscand South Africa

donated

7,000 kr

From Hydroscand in South Africa, every little bit helps and thanks to our parent company for matching our effort. May this war end soon, our thoughts and prayers are with everyone touched by this sad situation!

Hydroscand AB

donated

300 kr

Till Ukrainas krigsdrabbade folk

Anna Slätt

donated

500 kr

Sören Gustafsson

donated

200 kr

Magnus Lindell

donated

500 kr

rosalie thudin

donated

1,500 kr

Nicklas Hillner

donated

500 kr

jocke norrlund

donated

100 kr

ingmarie engberg

donated

200 kr

Anonymous User

donated

500 kr