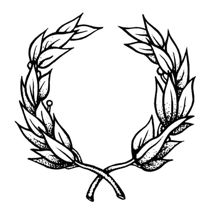 Created By:

Kjell Jorner

Collecting for:

Kjell's dissertation
Dear friends, family and colleagues,

On the 14th of June I will defend my PhD thesis in Chemistry after almost five years of hard work. If you would like to congratulate me on this event, my wish is that you make a contribution here to the work of Doctors Without Borders. I have no desire for material gifts, and I hope that we together can raise some money to help people in need.

Best,
Kjell

Kära vänner, familj och kollegor,

Den 14:e juni kommer jag att försvara min doktorsavhandling i kemi efter nästan fem års hårt arbete. Om du skulle vilja gratulera mig med en gåva, är det min önskan att du ger till Läkare utan gränsers arbete via denna insamling. Jag har inget behov av fler prylar, utan hoppas att vi tillsammans kan samla in en summa för att hjälpa människor i behov.

Hälsningar,
Kjell
Donate
7,700 kr


Collected

128% 6,000 kr
Kjell Jorner

Thanks to everyone who has contributed to the fundraiser! I'm happy that we together have collected 7700 kr for helping people in very difficult situations.

Tack alla som har bidragit till insamlingen! Jag är glad att vi tillsammans har kunnat samla in 7700 kr för att hjälpa människor som befinner sig i mycket svåra omständigheter.

Lennart Ericsson

Donated

500 kr

Gratulerar Doktor Kjell! Lennart, operavän

Cilla Gottfries

Donated

200 kr

Karin Stensjö

Donated

50 kr

Donate to Kjell´s dissertation in Chemistry

Huimin Zhu and Hua Wu Zhu

Donated

150 kr

S. Yadav

Donated

300 kr

Congratulations Dr. Kjell. Good luck for your bright future.

Lei Tian

Donated

100 kr

Maxim Galkin

Donated

100 kr

Congrats! Keep on and good luck.

Felix Ho

Donated

300 kr

Bra jobbat Kjell! Riktigt trevligt att ha haft dig på institutionen. All lycka till med framtiden!

Anup Rana

Donated

200 kr

Wangchuk Rabten

Donated

200 kr

All the best Kjell, keep up with the same spirit always

Tomas Slanina

Donated

400 kr

Henrik Ottosson

Donated

500 kr

Stort GRATTIS! Och lycka till med allt i framtiden!

Marcus Lundberg

Donated

200 kr

Grattis till en strålande avhandling och tac för intressanta diskussioner under vägen.

Ignacio Fernández Galván

Donated

200 kr

Congratulations for your work so far, I'm sure the defense will be even better.

Gunilla Jorner

Donated

300 kr

Grattis Kjell, starkt jobbat även om vi inte riktigt förstår vad du gjort. Huvudsaken att du förstår! Kram Dag o Gunilla

Josene Toldo

Donated

300 kr

Very nice initiative, Kjell! Congratulations for your thesis and good luck in your future projects.

Sascha Ott

Donated

200 kr

Pia Lindberg

Donated

300 kr

Anders Thapper

Donated

200 kr

Grattis i förskott, och lycka till!

Hanna Hellström

Donated

100 kr

Aleksandra Denisova

Donated

100 kr

Rabia Ayub

Donated

100 kr

Ouissam El Bakouri

Donated

500 kr

Congratulations on your PhD!