Culture of Good Neighborhood, skolutbildning i Moldavien-Transnistrien
Donate
Created By:

Svenska Freds

Collecting for: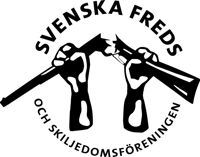 Culture of Good Neighborhood, skolutbildning i Moldavien-Transnistrien
Skolkursen vi arbetar med, Culture of Good Neighborhood, skapades av en ukrainsk organisation med tidigare säte på Krim-halvön. Alla dessa regioner befinner sig i ett historiskt känsligt område, med en blandning av olika språk och kulturer. På grund av konflikten i Ukraina har på senare tid särskilt relationerna med Transnistrien påverkats negativt. Idag råder stor rädsla och misstänksamhet både inom Transnistrien, och gentemot detta lilla område, som har starka relationer med Moskva.
Svenska Freds blev i slutet av juni beviljade bidrag från Folke Bernadotteakademin för ett fortsatt projekt inom vårt internationella arbete i Moldavien-Transnistrien. Vi har beviljats anslag på 320.000 kr för att genomföra projektet genom FBA vilket vi är oerhört tacksamma för.
Vi behöver din hjälp för att samla in den egeninsats på 39 600 kr som annars måste tas från Svenska Freds övriga verksamhet. Vill du hellre ge ett bidrag via Swish så lägger vi på din donation manuellt i efterhand. Använd vårt 90-konto: 9010851
Tack för ditt stöd!
Hälsningar,
/Daniel och Björn
Svenska Freds och Skiljedomsföreningen
>> Läs mer om projektet
>> Läs mer om vårt arbete specifikt i Östeuropa
Donate
15,100 kr


Collected

38% 39,600 kr
Svenska Freds

Vi hörde givetvis av oss till vår partner i Moldavien för att uppdatera dem om hur insamlingen går. De skickade oss en hälsning och en bild på hur glada de blev av att höra om engagemanget hittills. Vi har nått 18% av 100 vilket vi alla tycker är mycket bra och är mycket tacksamma för alla bidrag hittills. Projektet är redan i full gång men för att nå ända fram med alla delar behöver vi nå 100% innan slutdatumet. Tack för ert stöd!

----------------------------

Dear friends,
Warm greetings from Moldova.
PRO DIDACTICA' team is very pleased to be part of an international initiative and partnership for promoting intercultural education and culture of good neighborhood.


Hope to have a successful cooperation and good results in this way.


Svenska Freds

Här på Betternow har man en kort text på sig att komma till kärnan med varför vi ber om ert stöd. Det är inte det lättaste stället att få med alla detaljer. Därför har vi nu lagt ut en informationssida om projektet där du kan fördjupa dig om innehållet. Läs mer här: http://www.svenskafreds.se/projektinfo-peaceful-neighborhood Har du frågor, hör av dig på daniel.holking@svenskafreds.se

Tack för ditt stöd!
Björn och Daniel
Svenska Freds och Skiljedomsföreningen

Jane Berggren

Donated

300 kr

Bildning är ett viktigt vapen i kampen mot skjutvapen.

Anonymous User

Donated

100 kr

Erik Stomrud

Donated

1,000 kr

Anonymous User

Donated

300 kr

Anonymous User

Donated

500 kr

Tyresö Ulands- och Fredsförening/TUFF

Donated

3,000 kr

Anonymous User

Donated

500 kr

Ann Davidsson

Donated

300 kr

Anonymous User

Donated

1,000 kr

Claes Remminger

Donated

500 kr

Anonymous User

Donated

300 kr

Anonymous User

Donated

100 kr

Ellinor Elnadotter

Donated

500 kr

KSA konfliktlösning i skola och arbete Utas Carlsson

Donated

1,000 kr

Anonymous User

Donated

500 kr

Anonymous User

Donated

200 kr

Marika och Sven Erik Eriksson

Donated

1,000 kr

Anonymous User

Donated

500 kr

Konsulterna Brywe & Ulf

Donated

500 kr

Anonymous User

Donated

300 kr

Bitte Isacsson

Donated

500 kr

Truls Neubeck

Donated

500 kr