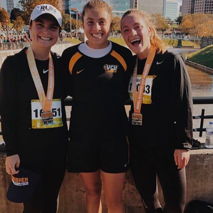 Created By:

Amanda Hallesjö

Collecting for: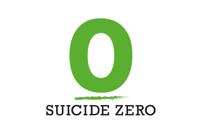 My Own Pace
För mig har löpningen alltid varit ett sätt att få rensa mina tankar. Jobba på att inte springa ifrån hur jag mår, utan spring i takt med mina känslor. Den 7e September springer jag därför Stockholm Halvmarathon med varje kilometer i riktningen mot en minskad tabu om psykisk ohälsa i Sverige. Jag har börjat förberedelserna lite smått men vill använda min träning och målet att slå min tidigare tid på Richmond Half Marathon med en insamling till en organisation som betyder väldigt mycket för mig.

Den psykiska ohälsan växer snabbt i vårt samhälle och det finns fortfarande en tabu att tala om det. Att våga säga att man inte mår bra är en början. Ibland behöver man bara någon man kan prata med för att kunna reda ut sina problem. Suicide zero jobbar för att minska självmorden och tabun om psykisk ohälsa och för varje gåva kan dom öka politiker och beslutsfattande kunskap om det här ämnet med konkreta lösningar.

Varje gåva ni ger genom den här insamlingen kommer gå oavkortat till Suicide zeros arbete. Jag kommer lägga upp uppdateringar under dessa 4 månader fram tills loppet där ni kan donera för varje kilometer jag kommer springa varje vecka för att ni ska få känna att ni är en del av det här projektet mer än bara er gåva. Ni kommer vara en del av varje kilometer jag kommer avverka fram tills loppet.

Låt oss våga prata om det som inte alltid syns. En kilometer i taget.

**English**
I have always used running as a gateway to sort out my thoughts and free my mind. To work on not running away from how I feel, but rather run in the same pace. On September 7th I will be running the Stockholm Half Marathon and for every mile on the road towards it, as well as the actual race, I will raise money that will go to Suicide Zero. It is an organization who is fighting on decreasing the number of suicides in Sweden and to end the stigma regarding our mental health.

I want you guys to be a part of this project more than just your donation. And that is why I will do updates every week where I will donate for every mile I will be running and where you can donate and run those miles with me.

Let's make it more okay to talk about the things you can't see on the surface. One mile at a time.
Donate
643 kr


Collected

16% 4,000 kr
Emelie Sundgren

Donated

50 kr

Anonymous User

Donated

20 kr

Emelie Sundgren

Donated

83 kr

Anonymous User

Donated

20 kr

Emelie Sundgren

Donated

100 kr

Anonymous User

Donated

20 kr

Sandra Öhrström

Donated

200 kr

Stefan Bruhn

Hej Amanda,
Tack så mycket för din fina insamling!! 💚 Lycka till med både lopp och insamling. Kramar från oss på Suicide Zero

Annika Hallesjö

Donated

100 kr

detta med psykisk ohälsa är ett tabu belagt ämne att prata om och det behöver vi ändra på,Fortsätt ert goda arbete

Ludwig Hallesjö

Donated

50 kr