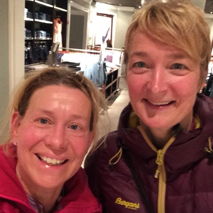 Stockholm Marathon - till minne av Kristina Ninna Olsson
Donate
Created By:

Cecilia Berg

Collecting for: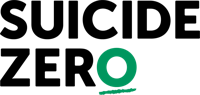 Stockholm Marathon - till minne av Kristina Ninna Olsson
In memory of Ninna -

In memory of my friend Ninna who committed suicide in June 2018, I am running my first Marathon June 4 in Stockholm.

Every day 4 people commit suicide in Sweden and Suicide Zero works to create awareness and knowledge to prevent suicides. I would be so grateful if you could join me in the fight against suicide so that no one will ever lose a loved parent, spouse, child, sibling or as in my case a very, very dear friend.

I got to know Ninna at my first job. Immediately when I met her in the long hallway at the client's site, I knew I wanted to become her friend. She was captivating with her energy, power, smartness, and beauty. She had the cutest dialect (östgötska) and the loudest laugh. We talked, oh my, did we talk, the conversation never stopped.

We both loved to work out. This is a not a very flattering picture from when Ninna visited us in Chicago 2017 after a Hot Power Yoga session. We both took the heaviest weights but I had to give up halfway (it was very hard), she obviously did not give up.

When it gets tough practicing for the Marathon, I imagine Ninna by my side saying with a half-smile "Kom igen Cillidill" even YOU can do this.



Donate
Cecilia Berg donated 2,500 kr
David Hunter

donated

500 kr

Cecilia Berg:

Tack David

Henrik Olson

donated

200 kr

Cecilia Berg:

Tack Henrik

Magnus Rosendahl

donated

300 kr

Cecilia Berg:

Tack Magnus!

Celina Carlquist

donated

50 kr

Cecilia Berg:

Stort tack Celina

Jenna Carlquist

donated

50 kr

Cecilia Berg:

Stort tack Jenna

Anonymous User

donated

100 kr

Cecilia Berg:

Stort tack

Vilgot Hallgren

donated

200 kr

Cecilia Berg:

Stort tack Vilgot

Lena Brodd

donated

300 kr

Cecilia Berg:

Stort tack Lena

Anna Myrenberg

donated

500 kr

Cecilia Berg:

Stort tack Anna

Magdalena Landell

donated

300 kr

Vad fint och se dig idag vid 35 K - du såg stark ut och ditt budskap var tydligt - superfin insats för en så viktig sak och till minne av Ninna. Stor kram/ Magda

Cecilia Berg:

Tack Magda! Känns bra att tillsammans hitta sätt att minnas Ninna. Jag saknar henne. Kände mig INTE speciellt stark mwn tack. Kram kram!

Anonymous User

donated

100 kr

Varma tankar

Cecilia Berg:

Tack!

Jonas Görnebrand

donated

300 kr

Fantastiskt att ta dig runt. Kommer ej ihåg om jag stött på din kompis.

Cecilia Berg:

Tack Jonas - nätt och jämt! De sista km var inte vackra.

Konrad Olsson

donated

300 kr

Cecilia Berg:

Tack Konrad!

Christer Hellström

donated

2,050 kr

Bra sprunget! Nu har även målet för insamlingen nåtts. Bra jobbat! Saknar Ninna.

Cecilia Berg:

Stort tack Christer!!

Helene Henriksson

donated

1,000 kr

Grattis till väl genomförd mara fina Cecilia!

Cecilia Berg:

stort tack Helene

Cecilia Berg

Stort tack för all support! Jag är så tacksam för era bidrag. Idag sprang jag mitt första marathon, och Ninna stöttade mig hela vägen. Det var varmt, det var kul, det var inte vackert men jag kom in på 4:16.

Eva Pettersson

donated

500 kr

Bra initiativ Cecilia! Och bra sprunget!!! /Eva

Cecilia Berg:

Tack Eva!!

Magnus Folkelid

donated

500 kr

Viktigt och alltför undangömt ämne!

Cecilia Berg:

Stort tack Magnus

Anna Andersson

donated

300 kr

Lycka till med loppet och viktigt ämne du springer för ❤️

Cecilia Berg:

Stort tack Anna

Patrik Holmberg

donated

200 kr

Cecilia Berg:

Tack Patrik!

Andreas Hedrén

donated

500 kr

Cecilia Berg:

Tack Andreas!

Helen Holst

donated

500 kr

❤️

Cecilia Berg:

Tack Helen

Linda Svensson

donated

100 kr

Heja dig på lördag! Och många tankar till din fina vän. Känner ingen av er men blev väldigt berörd av din berättelse.

Cecilia Berg:

Stort tack Linda

Glenn Svedberg

donated

500 kr

Never stop moving, Cilla, and what a good initiative. As I didn't know Ninna, I will think of you on June 4th, never give up…..

Cecilia Berg:

Stort tack Glenn - det betyder mycket