Hjälp oss att hjälpa genom att ge en gåva till julgrytan 2017!

Frälsningsarmén på Kungsholmen finns till för att göra skillnad för människor i vårt närområde. Vi tar emot människor i behov av särskild hjälp och gör olika insatser för att tillgodose deras behov. DU kan få bli en av dem som är med och gör skillnad genom att ge en gåva och engagera dig i vår insamling!

Tack för din gåva! God Jul och Guds välsignelse!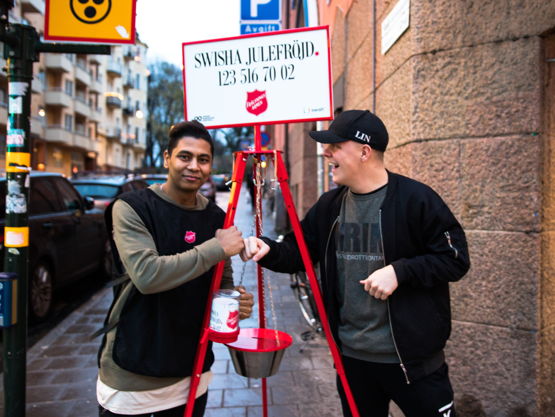 250 kr


Collected

1% 15,000 kr
Team Leader

Jonathan Mellblom
jonathan.mellblom@fralsningsarmen.se

Team Members
There aren't yet any team members in this team. That's no fun!
A team receives donations via the fundraisers that are team members, so if you want to participate, click here to join the team.
Fanny Ljungholm

Donated

100 kr

Jonathan Mellblom

Donated

150 kr