#smile and mean it - runnin' to help the clowns again
Ge en gåva
Skapad av:

Sarah Grey

Samlar in till: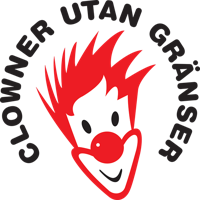 #smile and mean it - runnin' to help the clowns again
Clowner utan Gränser.
Laughter changes your life. Everyone should have a laugh with someone or by oneself.......
Clowns without Borders is a volunteer organisation, that have been active since 1996 in Sweden, they are a part of the international Federation of Clowns without Borders. Every year they send clowns, jugglers, acrobats, and musicians to some of the worlds youth prisons, orphanages, regions struck by conflicts, refugee camps or natural disasters -
They go with the mission to work with laughter as a tool, with the performing clown arts to create hope, reestablish self esteem and find joy to the children that need it the most. During the past 20 years they have met and entertained over 1 million children all over the world
.
With a smile you can get very far and through many hardships.
Personally I use a 'bigger cause' to put things in perspective. And it makes me smile.
Please help me by giving a donation to Clown's without Borders – I will attempt to collect 5.000 SEK before the race is over - at the end of April 2019, and the end of the 34th edition of Marathon des Sables, my 4th start and hopefully ny 4th finish.
About me:
Sarah Grey Age 47 Born Stockholm Sweden
Lives, Planet Earth
Producer, 2 grown sons and a dog, sisters and loved ones.
Vagabond with wanderlust, Ultrarunner, Tattoo collector, Crossfitter, Peaceful warrior, Dreamchaser, Afrobrutalitarian and Practical shooter.

MDS 28th edition finisher 2013
Stockholm Ultra 50KM finisher 2014
Sweden Skyrace 57km finisher 2014
Yellowstone Teton Endurance Run 100miles finisher 2014
MDS 30th edition finisher 2015
Göteborgsvarvet 2015 for Clowner utan gränser finisher
Stockholm Ultra 100km finisher 2015
Stockholm half marathon finisher 2015
Yellowstone Teton Endurance Run 100miles 2015, 3rd woman!
65 km for the GOP21 Relay by Riksteatern Nov 17-18

MDS 32nd edition finisher 2017
And now MDS 34th edition 2019
Thank you for your support.... smile and mean it:-)
If you want to hear me talk about how I felt before last time (in Swedish) listen to this
Husky podcast #132
Sarah Grey

Thank you guys so much for your support. In two weeks I am off to Morocco.


Danne Stenbäck

Donerade

100 kr

Ett fint initiativ som jag gärna stödjer med en liten slant.

Henny Schmitz

Donerade

500 kr

Sasja Barentsen

Donerade

500 kr

Luigi de Barone

Donerade

500 kr

Sarah Grey

Tack Frida och Inger!!!! :-)



Inger Åbonde

Donerade

300 kr

Sarah, alla tummar kommer att hållas, du är fantastisk som gör detta!

Frida Holmkvist

Donerade

300 kr

Vi tänker på dig genom hela resan ❤️

Sarah Grey

Tack Åsa!



Åsa Welander Clowner utan Gränser

Hej Sarah,
Stort tack för ditt fantastiska engagemang och energi! vi önskar dig lycka till med loppet och ger dig styrka och skratt att orka ända fram till mål.