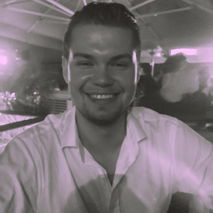 CASPER'S DIABETIC BIRTHDAY FUNDRAISIER
Doner
Opprettet av:

Casper Oldén

Innsamling for: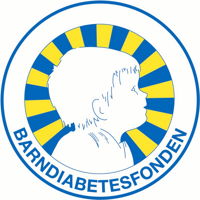 CASPER'S DIABETIC BIRTHDAY FUNDRAISIER
Dear Friends and Family, the giving season is upon us as well as my birthday. As most know, I've been a Type One Diabetic for almost three years now, a life-changing disease which often doesn't receive the attention that it should. I often think about what I can do, as both a fellow human and a diabetic, for this community to improve my own life and others. In that spirit I'd like to invite you to donate an optional sum to the Childrens Diabetics Fund.

The Childrens Diabetics Fund supports research to prevent, cure and help children and young adults with Type 1 Diabetes. The local affiliates also arrange activities and meetings for children and their parents to further improve their lives. Every donation - no matter the size - is important, and gives new hope of progress in the field.

So instead of giving my a birthday/christmas gift this year, please consider donating to a worthy cause instead.

Below I've posted a text I wrote in August 2016.

I was diagnosed with Diabetes Type 1 on the 1st of March 2015. It's now been roughly nineteen months. Nineteen educational, terrifying, complicated and also humbling months.

Since day one I've been determined not to be defined by my disease, and therefore I've drawn myself from writing and sometimes also talking about it. But the reality is that managing my disease is a big part of my life, it's constantly on my mind whatever I do or wherever I am. And it is important to talk about.

I've been quite judging towards other people with Diabetes. People who is letting the disease consume their lives, and is sometimes basing part of their identity on it. The truth is, it's hard not to. Because Diabetes do consume your life. The biggest problem I've faced is not managing my diabetes, it's been coming to terms with my disease and accepting it.

But me getting this disease is not a sob story, it's a story of how all problems in life can be tackled and managed. That all of us have baggage, and even though it's not always visible, it's always there. Those walls we all build to protect ourselves, to fool the world in a all the more rugged climate, is actually what is holding us back. So don't be afraid to talk about what you're carrying, because we are all in this together.

My gratitude to all my friends and family who's helped me to the point I'm at today is indefinite, you've made these last nineteen months a hell of a lot easier. Thank you all!
Sofia Karlsson

Donert

300 kr

Fam Olden

Donert

1 000 kr