Oprettet Af:

Kristian Halfwordson

Samler ind til: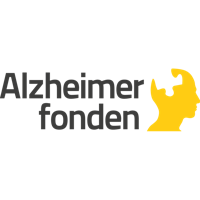 Bike for dementia
Hi I´m Kristian And I´m about to bike approxemitly 40.000 kilometers around the world, and this is why......

I had a job that did not give much joy. I felt stuck in a bureaucratic and formal organization. Like many of us I had a dream. The dream that I was thinking about while waiting for a bus or running to catch the metro. My dream is to take myself around the globe on a bicycle.

This was also a oppertunity to do somthing great for those who need it the most. My trip has the ambition and goal to raise funds for dementia and Alzheimer research which is currently heavily underfunded in relation to its social costs and impact for millions of elderly people and their families around the world. I collaborate with Dementia Forum the Swedish Alzheimer Foundation and their respective partners to collect funds for research and, also to raise awareness about dementia diseases. My goal is to raise 50 000 EUR (approx. 57 000 USD).

Dementia is one of the toughest challenges today. More than 47 million people are affected by dementia, a syndrome caused by physical changes in the brain that severely affects memory and other mental abilities. This number is expected to double by 2030 and reach beyond 130 million people by 2050. Unfortunately, there is still no cure or disease modifying medication. Furthermore, by the year 2050, the number of people affected is estimated to have tripled.
Please help me reach my goals, for a better world. You are more then welcome to follow me at Bike for dementia.

Donér
60.620 kr


Indsamlet

12% 500.000 kr
Oscar Södergren

Donerede

1.000 kr

Keep pushing them pedals! 🚴‍♂️💪

Ann Olving

Donerede

2.000 kr

Snart har du trampat på i ett år. Du är beundransvärd, Kasper! Kram Ann Olving o Ulf Södergren

Carina Sandell

Donerede

300 kr

Geras Solutions

Donerede

2.000 kr

All the best during your trip, Kristian! - Geras Team

Swedish Care International

Donerede

4.800 kr

This donation is made by Swedish Care International on behalf of the speakers at Dementia Forum X 2019.

Vännerna på Folksam .

Donerede

2.120 kr

Anonym

Donerede

300 kr

Liselotte Jansson Alzheimerfonden

Heja Kristian, hoppas allt är bra med dig och att cyklingen går bra och stort Tack för din fantastiska insats.

Hälsningar

Liselotte Jansson
Generalsekreterare Alzheimerfonden

Patric Nordbrandt

Donerede

300 kr

Härligt initiativ! Förlorade min far till alzheimers. Kämpa på!!!

Fredrik Svegl

Donerede

300 kr

Swedish care International AB

Donerede

1.500 kr

Vi skänker en gåva istället för julklapp till styrelsen i Swedish Care International AB

Martha Ekström

Donerede

200 kr

Ett litet bidrag till ett gott ändamål. Kör hårt

Oscar Södergren

Donerede

1.000 kr

US✔️ Så jäkla imponerande! 💪💪💪

Önskar vännerna från jobbet

Donerede

2.100 kr

Bra jobbat Kasper! Vi hejar på dig :)

Sophie Lu

Donerede

500 kr

Go go go! Very best SCI's Sophie

Ina Johansson

Donerede

500 kr

Vännerna från jobbet Wallbom

Donerede

600 kr

Du är grym som har cyklar över 150 mil!! Önskar vännerna från jobbet!

Swedish Care International

Donerede

500 kr

Grattis Louise Stjernberg rektor på Röda Korsets Högskola som vann vår tävling vid inflyttningsfest! Vi donerar därför 500 kr i ditt namn.

Lars Ekström

Donerede

1.000 kr

Good luck on this very important journey,

Swedish Care International AB

Donerede

500 kr

Istället för blommor vid invigningen av nya Minnesmottagningen i Solna vill vi på SCI ge ett bidrag till insamlingen. Bike on!!

Henrik & Lovisa Cavalli

Donerede

2.000 kr

Heja Kasper! Kram Lovisa & Henrik

Annsofi Reuterskiöld

Donerede

100 kr

Anonym

Donerede

399 kr

Can't stand the uneven number...

Catharina Eneroth-Björkman

Donerede

500 kr