Stadsjakten
har i år utmanat alla tävlande att donera pengar till Ung cancer. Ung Cancer jobbar för att förbättra unga vuxna cancerdrabbades levnadsvillkor. Unga vuxna cancerpatienter ska inte bara överleva, utan även ha ett riktigt bra liv. Organisationen jobbar för att skapa bästa möjliga förutsättningar för unga cancerdrabbade både under och efter sjukdomstiden. De arbetar också för att unga vuxna anhöriga till cancerdrabbade ska få bästa möjliga stöd och hjälp.
För oss i Team Syrtén känns det självklart att bidra i denna insamling och vi vill nu uppmana alla er som känner eller har känt någon som kämpat mot denna hemska sjukdom, att donera pengar för att unga med cancer ska kunna ha ett bra liv.
Vårt mål är att med hjälp av fantastiska vänner och släktingar kunna samla in 10 000 kr, så sätt igång och öppna plånboken!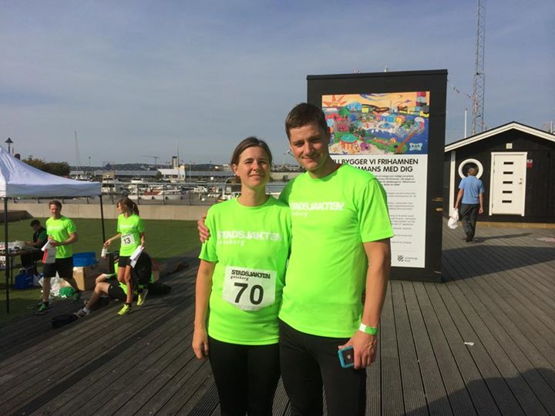 550 kr


Collected

55% 1,000 kr
Team Leader

Krister och Johanna Syrtén

Team Members
There aren't yet any team members in this team. That's no fun!
A team receives donations via the fundraisers that are team members, so if you want to participate, click here to join the team.
Lizzy Syrtén

donated

200 kr

Maria Karlsson

donated

50 kr

Stadsjakten Team Syrtén

donated

300 kr